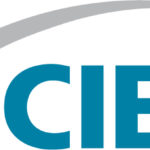 Website AB SCIEX Germany GmbH
Our Life Science Products help in the fight to save lives
For over 50 years, SCIEX has been developing groundbreaking technologies and solutions in mass spectrometry and capillary electrophoresis. Our products enable our customers to quickly respond to environmental hazards, better understand biomarkers relevant to disease, improve patient care in the clinic, bring relevant drugs to market faster and keep food healthier and safer. At SCIEX, you'll find a rewarding role that amplifies your impact on the world and helps you realize life's potential.
SCIEX is proud to work alongside a community of nine fellow Danaher Life Sciences companies. Together, we're pioneering the future of science and medicine, developing products that enable researchers in the fight to save lives.
Our Application Support Specialist role is responsible for providing high quality technical support and expert advice mainly to our customers ensuring successful application of our mass spectrometry product range in the area of Metabolomics/Lipidomics. In this role you will continually increase your knowledge and expertise by accessing cutting edge technology immediately on release, helping customers develop methods and applications both routine and groundbreaking, attending technical and scientific conferences, interacting with key opinion leaders, and being an active member of the Sciex Application Network.
This position is part of the Central European (DACH) Support Organization and will be located in Darmstadt, Germany. (The position is temporary, limited to a 2 year contract)
In this role, you will have the opportunity to:
Provide efficient and successful pre-sales support to Sales through customer visits, product/application demonstrations, seminars/lectures/workshops and sample analysis.
Provide post-sales Support, in -house and on -site training, visiting customers and telephone support in a timely and professional manner and by increasing customer satisfaction. Preparation & delivery of efficient and successful user meetings as well as customer training. Provide follow-up support to customers.
Acquire and maintain practical and technical knowledge for the efficient application support of customers, Sales and Service. Keep updated on the scientific community.
Gather, analyze and deliver information from the field to local and European Sales & Marketing on competitive activity, market conditions and product opportunities to allow the Company to develop strategies and products appropriated to the market and to make full use of market opportunities. Work on generation and delivery of new marketing content.
Liaise with local, European and global network to solve customer problems quickly and efficiently. Provide internal feedback on technical problems and input into new product features
Travel across Germany, Austria and Switzerland region to drive customer engagement, provide onsite support, training, troubleshooting and technical expertise.
The essential requirements of the job include:
Degree/PhD in chemistry, life sciences or equivalent experience.
Proven track record in analytical chemistry: chromatographic and mass spectrometry method development and troubleshooting, ideally focused on Lipidomics, Metabolomics.
Awareness of HPLC-MS technologies and applications.
Fluent in German and good verbal and written English.
Willingness to travel.
It would be a plus if you also possess previous experience in:
Excellent communication and presentation skills.
Good organizational skills and the ability to prioritize
SCIEX, a Danaher company, offers a broad array of comprehensive, competitive benefit programs that add value to our lives. Whether it's a health care program or paid time off, our programs contribute to life beyond the job. Check out our benefits at danaherbenefitsinfo.com.
When you join us, you'll also be joining Danaher's global organization, where 80,000 people wake up every day determined to help our customers win. As an associate, you'll try new things, work hard, and advance your skills with guidance from dedicated leaders, all with the support of powerful Danaher Business System tools and the stability of a tested organization.
At Danaher, we value diversity and the existence of similarities and differences, both visible and not, found in our workforce, workplace and throughout the markets we serve. Our associates, customers and shareholders contribute unique and different perspectives as a result of these diverse attributes.
If you've ever wondered what's within you, there's no better time to find out.