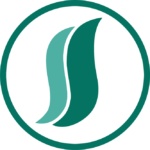 Website Lodiag
Lodiag is a young innovative company with a mission to identify a large panel of micropollutants in various freshwater matrices. With a strong expertise and quality environment (ISO 9001 and ISO 17025), Lodiag offers you a range of unique analytical services. The company is also involved in several research projects aimed at pushing back the current limits of knowledge in order to offer you ever more innovative services.
Located in Huningue, Lodiag is part of the Firalis group, whose headquarters includes more than 2000 m2 of R&D and production laboratories.
To strengthen the R&D programs within our company, we are looking for a:
ANALYTICAL DEVELOPMENT MANAGER (W/M)
Job description
Under the responsibility of the Scientific Director, your main missions are to:
 Develop analytical methods in the field of water analysis (pesticides, drugs, metabolites) and
human matrices (plasma, urine) for metabolomic/lipidomic analysis
 Implement and develop the Biocrates kit to launch a new commercial service
 Transpose existing analytical methods to new matrices (urine, salt water)
 Improve existing methode for the screening of emerging micropollutant by adding new
compounds
 Contribute to the amelioration of the data processing in connection with the bioinformatics team
 Participate in the creation of protocols and procedures for laboratory activities
 Support Business Developer with technical information to define the new commercial services
 Elaborate the study design in connection with the client and conduct the study
 Analyze the results, write routine laboratory procedures and scientific reports
 Manage technicians and apprentices
 Present scientific results in scientific congress and commercial events
 Participate actively in the company quality system (indicators estimation, objectives follow up
and audits)
 Maintain lab equipment, manage relationships with the equipment's supplier and plan
interventions of the SAV.
Your Profile
 MSc degree in analytical chemistry with at least 3 years of working experience
 Experience in biological samples preparation
 Technical experience in mass spectrometry, especially for Biocrates kits
 Competence in the development and validation of analytical methods
 Awareness for safe handling of chemicals, biologics and potentially dangerous materials and
equipment
 Good scientific and technical knowledge in a specific area (quantitate analysis of small molecules,
structural analysis of biomolecules, liquid chromatography…)
 Basic presentation skills
 Basic knowledge of Good Laboratory Practices
 Ability to work in a team, flexibility, autonomy, force of proposal and problem-solving abilities.
What we offer:
– The possibility to join a dynamic human-sized company and be involved in various innovative
projects
– Flexible hours
– Employee and pension savings plans
– Sustainable mobility bonus (bicycle/carpooling)
– Incentive bonus based on the group's financial performance
– Opportunities for advancement
– Office snacks
If you're interested, then don't hesitate and send your CV and cover letter to careers@firalis.com